<!-ShowPage(index.html)->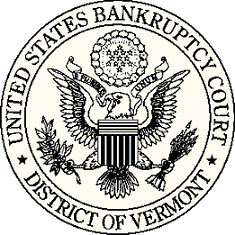 Welcome to the U.S. Bankruptcy Court for the District of Vermont
<!-ShowPage(OperationNotice.htm)->
05/08/2020
On July 13, 2020, our court is scheduled to "go live" with the Next Generation of CM/ECF (NextGen). All CM/ECF users must take action steps in order to continue to file electronically on or after that date.
Click here for more information.

5/6/2018
The Court's Case Management/Electronic Case Filing (CM/ECF) system is now on Release 5.2.1
06/23/2013
When you have an emergency motion to file, do you know what to do? Handling Emergencies in Vermont will provide you with all the information you need to know when filing an emergency motion.
---
17May2017
Court Information